YETI PRODUCTS
YETI Coolers Are Like No Other
Say goodbye to the frustration of replacing your cooler after only one season. Never worry about a lid that caves in or that ice never seems to last. No more broken handles or latches. The makers of YETI products guarantee this will never happen again. YETI coolers were born out of frustration and engineered through experience. It is the one and only cooler you need.
The creators, brothers, Ron and Ryan Seider, grew up fishing, boating, hiking, hunting, you name it. They were brought up with an appreciation for wild game, unfamiliar territory, and high-quality gear. Yet, they could not find a cooler product that would last more than one season. They set out to change that. Here are just some of the reasons Yeti coolers are superior:
Made using the same technology used to create whitewater kayaks.
Twice the amount of insulation means ice lasts longer.
Useful in industrial situations, like oil & gas, construction, and medical industries.
Will keep hot items hot for hours.
Cleans easily with soap and water.
A variety of sizes to hold from 14 to 222 cans.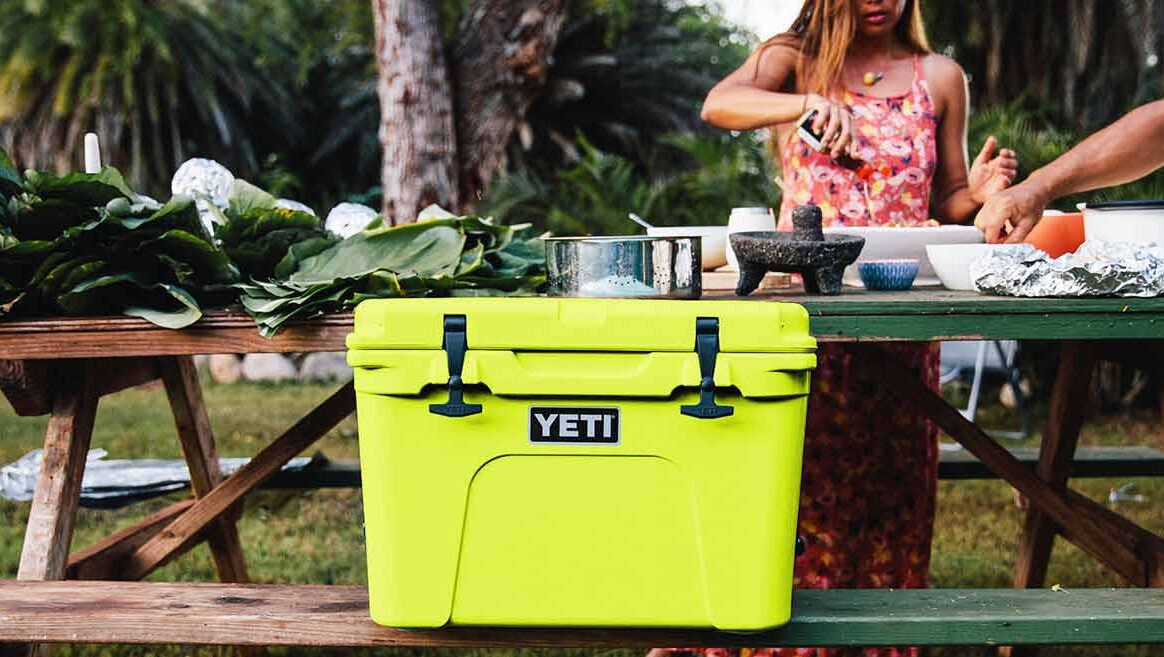 Even Grizzlies Approve
The Interagency Grizzly Bear Committee (IGBC), a U.S. Forest Service Department of Agriculture Committee, tested the hard-sided coolers. YETI Tundra met the IGBC requirements both in the engineered test and the live bear test. More importantly, the IGBC officially approved them for use on public lands and national parks occupied by grizzlies.
Offering a line of products designed to help you enjoy the outdoors that much more. From the YETI Hopper, a puncture-proof, tough-as-nails, extremely portable soft cooler. To YETI Ramblers, stainless tumblers, bottles, and coasters featuring double-wall vacuum insulation and their No Sweat™ Design. Ramblers are 100 % leakproof and perfect for both ice cold and hot drinks.
Quality Second to None
The products are the choice for outdoor enthusiasts, pros, tailgaters, and backyard barbecue kings. The coolers are so sturdy you can even use them as a casting platform on your fishing trip. YETI customers have reported ice lasting a whole two-week trip!