How to Regrout Your Bathroom Tile
There are many reasons why you might need to regrout your bathroom tile. The installer might have done a poor job during installation. Your grout might be failing due to old age or overuse. Or, perhaps you are merely interested in regrouting it for a different look. But, whatever your reason may be, regrouting your bathroom tile is easier than it looks. Primarily, mildew and other factors can do a great deal of damage to grout over time. So, if your bathroom tile is ready to be regrouted, follow these tips on how to tackle the job.
Materials You Might Need
Before you begin, make sure that you have purchased enough grout to complete the job. You don't want to have to run out to the store for more grout halfway through the job. It may be helpful to ask one of our staff how much grout is appropriate. We are always happy to help.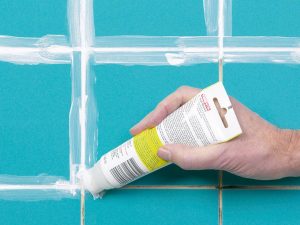 Also, make sure you have the right tools for the job. You may already have some of these tools lying around the house. This includes:
Prepare the Area
Prepping the area is critical. To properly prep, clean the area by fully removing the mildew and dirt. Then, to remove the old grout, use a grout saw or a power tool. Do not force the tool into the seams of the tile. Instead, let the tool do the work. Further, remove as much grout as possible by holding the tool horizontally, and try not to linger on the edges or you will damage them. Finally, once the old grout is removed and the area is prepped, you can move on to the next step. Now, you are ready to regrout your bathroom tile!
Regrouting
Now you are ready to apply the new grout. Follow these simple steps:
When applying, place the grout at a 45-degree angle next to the tile. Place the grout fully in between the tiles and smooth it out. Additionally, look out for air bubbles in the grout.
While the grout is still wet, wipe it down. This will help get rid of the extra grout. Also, remember that you will not be able to get rid of the excess grout once it dries.
After the grout dries, you will need to caulk the area. Apply the caulk to the corners of the walls and against the bathtub.
You're all done! It's as easy as that!
Hopefully, these tips will help you to see that you can regrout your bathroom tile with ease! And, for all of your regrouting tools and supplies, visit Cape Ace. We'll help you gather everything that you need to finish your project. Happy regrouting!